2012 Jereh Annual Meeting was grandly held on the last day of 2012, themed by "Jereh in the World, the World of Jereh". Over 2,500 employees from all Jereh subsidiaries together with their family members gathered in Yantai to celebrate the harvest year of 2012 and welcome the New Year.
David Sun, Chairman and CEO of Jereh Group delivered a speech in the meeting to overview Jereh's work in 2012 and summarize the performance and awards Jereh has achieved in the whole year. Meanwhile, David also pointed out the existing problems Jereh faces and put forward expectations for every department and division in 2013. During the past year, Jereh keeps the high growth rate with several business indicators exceeding the annual target. David hopes every person in Jereh could keep up the good working attitude and make more progress in the New Year.
At the Annual Meeting, Jereh also awarded the excellent employees and teams for their good performance during the past year.
After the awarding ceremony, talented Jereh people gave us wonderful performances by singing, dancing, instrument playing, magic show, short play, etc. to celebrate the coming New Year.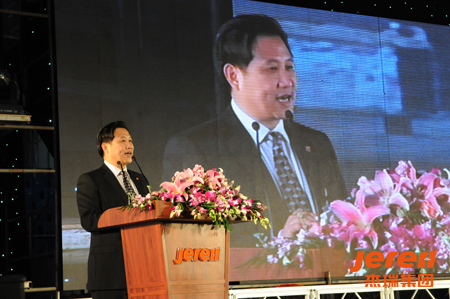 Chairman David Sun Delivered a Speech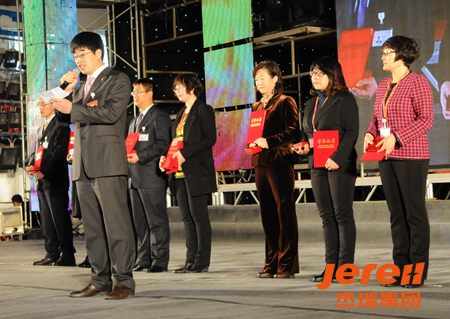 Winners of "Golden Prize" for 10 Years' Service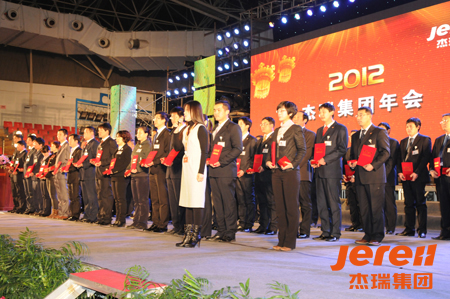 Winners of "Golden Prize" for 5 Years' Service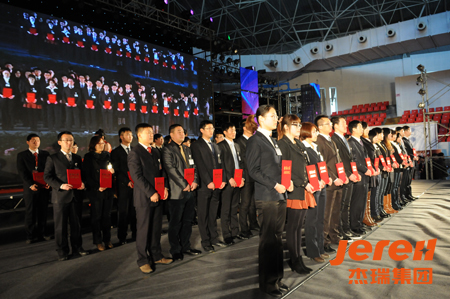 2012 Excellent Employees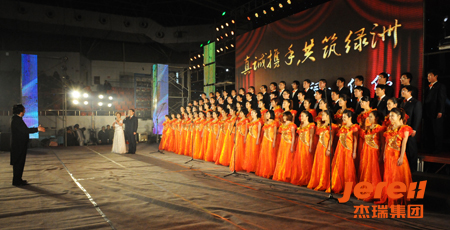 Chorus the Song of Jereh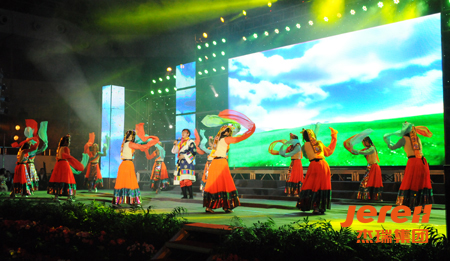 Folk Song Singing and Dancing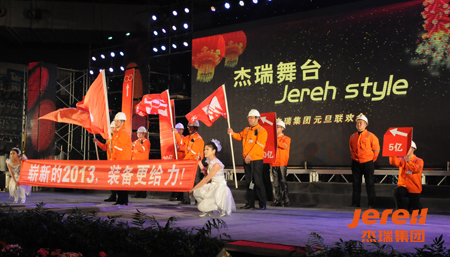 Short Play Yesterday, Today and Tomorrow