On Dec. 31, 2009, Yantai Jereh Group 2010 New Year's Festival Evening Party with the subject of "New Opportunities, New Starting Point, New Development" was held in Yantai International Expo Center, more than 800 employees and their families gathered together to celebrate the event.

Mr. Sun Weijie, Board Chairman of Jereh Group, expressed a warm welcome to the attendance of the employees' relatives to the party in the New Year speech, and noted that in the unfavorable environment of 2009 financial crisis, Jereh had made remarkable achievements: sales and profits increased sharply and created a new high record; in 2010, the Jereh team with continuous strong sense of responsibility, creativity and enterprising spirit must be able to overcome difficulties and obstacles to realize Jereh's goal of being one century enterprise.

During the evening party, Mr. Sun Weijie, Board Chairman of Jereh Group, Mr. Wang Kunxiao, President of Jereh Group, and Mr. Liu Zhenfeng, Senior Vice President of Jereh Group, awarded the "Youth Gold Prize" medals to 26 employees who had worked for 5 years in Jereh, the awarded employees expressed in their speech the joy to grow together with Jereh and deep grateful feelings to Jereh in the past five years. After that, Mrs. Lv Yanling, the Finance Director of Jereh Group, on behalf of the Golden Key awarded employees, took over the symbolic Golden Key medal of car awards from President Wang Kunxiao. This was the second time for Jereh to grant car awards to excellent employees since its first time to award the prizes in 2009 New Year's Festival Evening Party, which showed Jereh's win-win concept that Jereh was committed to build the best development platform and reward mechanisms for the staff while its development.

The entire evening party was full of joy and festive atmosphere, various forms of songs, opusculums, dances, poetry readings, video clips and other programs demonstrated Jereh staff's versatility and positive mental outlook, the lottery activity made the site atmosphere more active, so that all employees and their families spent a memorable night while enjoying the wonderful programs.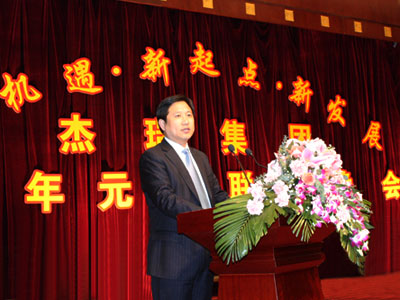 Mr. Sun Weijie, Board Chairman of Jereh Group, made the New Year speech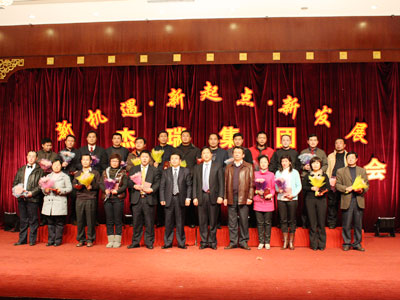 The "Youth Gold Prize" awarded employees posed for group photo



The Golden Key medal awarded ceremony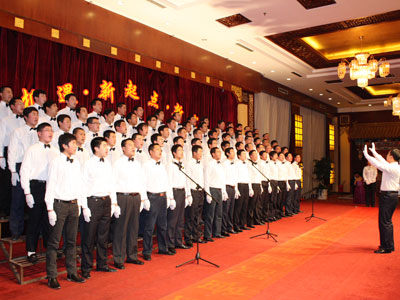 Equipment corporation's chorus "Youth Long Live"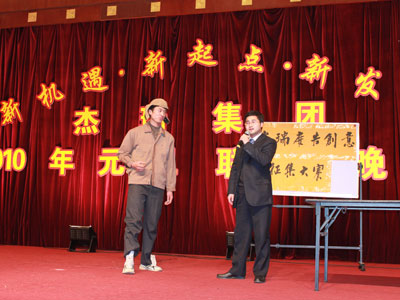 Oilfield Services corporation's opusculum, "Jereh Advertising Originality Collection Competition"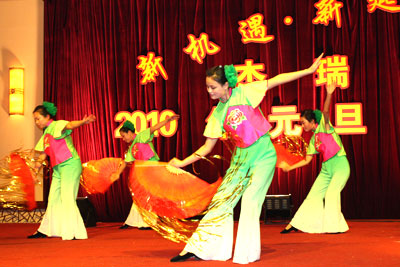 Oilfield Services Group corporation's "Yimeng Fantasy"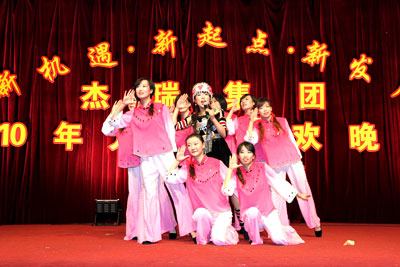 Network corporation's song and dance "Guzhang Tea Song"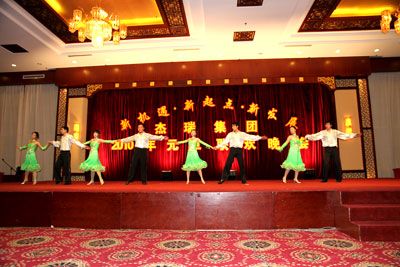 Overseas Sales Department "Waltz for Love"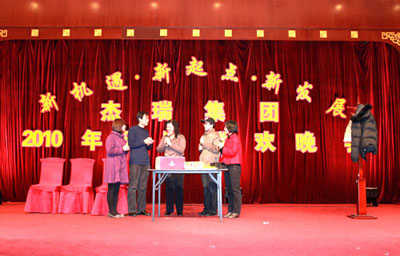 Group's functional departments' musical scene "Soulful Embrace"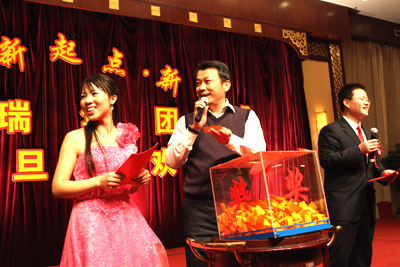 Mr. Liu Zhenfeng, Senior Vice President of Jereh Group, made lottery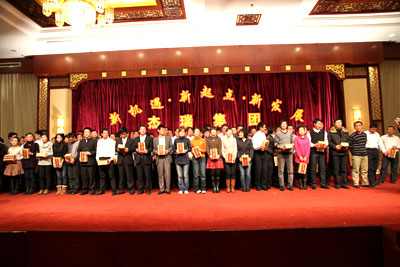 Excellent programs winners accepted the awards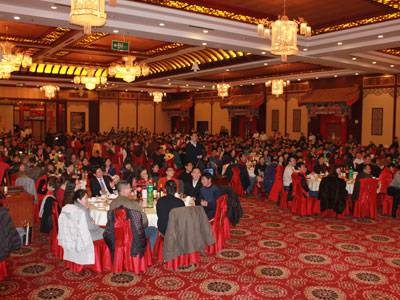 Dinner scene